H O R S E




introduction to the work
"A horse! A horse! My kingdom for a horse", William Shakespeare had the British King Richard III cry out on the battlefield. A Bedouin legend has it that Allah took a handful of a south wind, gave it his breat and created the horse, "that will fly without wings and conquer without sword." Over time the horse has been generously described by poets and writers.

Horses made a vital contribution to the history of humanity; as beast of burden, for waging wars as a means of transport and on the farm. The status of the animal has changed since the industrial revolution. With the mechanization of agriculture and the entry of the car, the horse lost its practical function. It became a companion animal for recreation, sports and therapy. A less documented part of this history is the horse that serves as food.

In 1948 the grandfather of Heleen Peeters (BE) began a business in what many now consider to be taboo: horse meat. At that time, people were poor, recovering from the struggles of World War II, and horse meat, being a high quality product for an affordable price, was in high demand. But now, 70 years later, the horse meat industry is falling into decline.

Starting at the family business, Peeters explored horse (meat) culture in Belgium, France, Italy, Poland, Argentina, Uruguay, Kyrgyzstan, the United States and Canada. Why is horse meat becoming less popular? What happens to horses if they are no longer eaten? How do we relate to animals in the first place And what about the need to cut back on our meat consumption?
images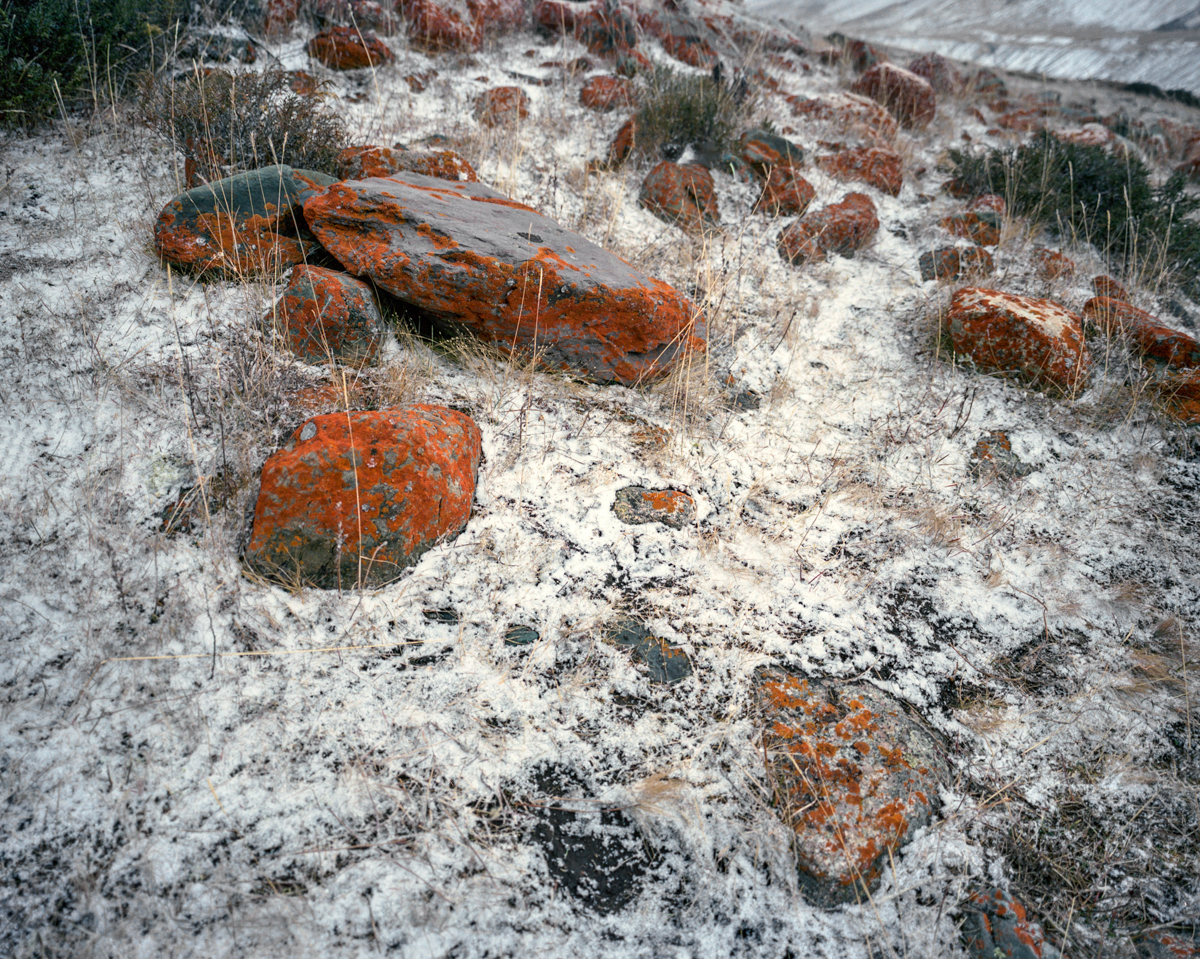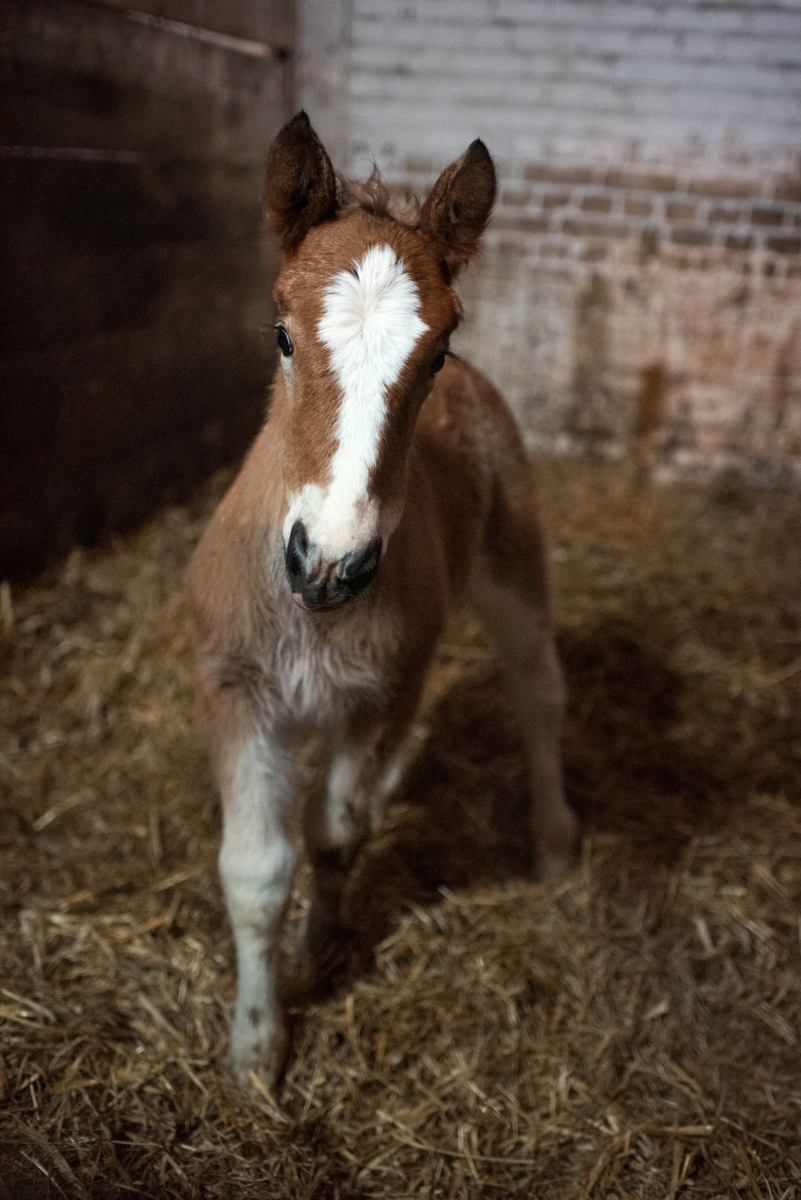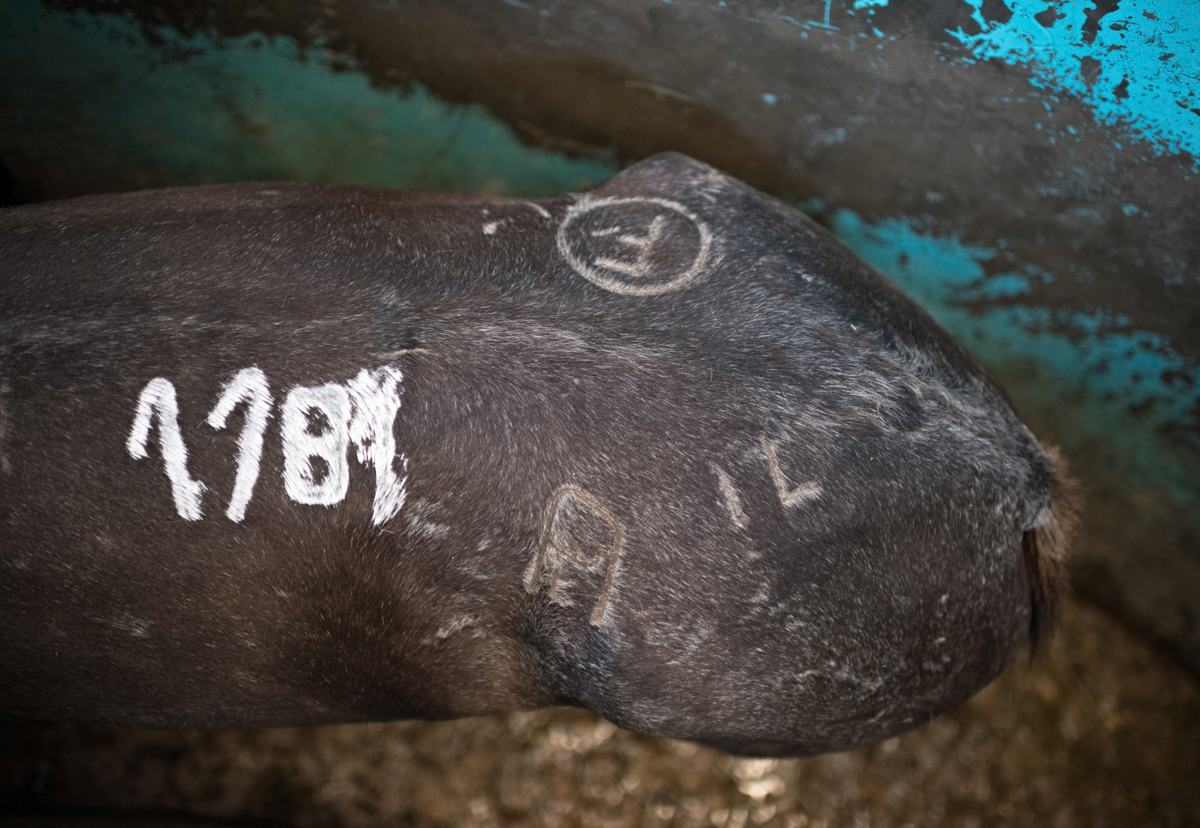 book
title: 'Horse'
photography, concept & Text: Heleen Peeters
guest essay by Sylvine Pickel-Chevalier
graphic design: Rob van Hoesel

language: English with Dutch inlay
format: 200 x 305 mm
pages: 232

first edition: 1350
ISBN: 978-94-92051-56-1
published: November 2020
publisher: The Eriskay Connection

order here


prizes & support
– First prize, Felifa Photobook Award, category 'best design'
– Nomination, Lucie Photo Book Prize, category 'independent'
– First prize, Dutch Photobook Award 2020, category 'best debut'
– Nomination, Best Photography Book Award PhotoEspaña 2020, category 'international'
– Nomination, Best Dutch Book Design 2020, student jury
– Nomination, Julia Margaret Cameron Award 2019, category 'documentary'
– Nomination, Romano Cagnoni Photolux Award 2019
– Nomination, Kolga Tbilisi Photo Award 2019
– First prize, Pitch De Donkere Kamer Leuven 2017
This project was possible thanks to the generous support of:
– Mondriaan Fund
– Stichting Stokroos
– Fonds Bijzondere Journalistieke Projecten
– Sébastien van der Stratenfonds voor Fotografie
– Succesful crowdfunding campaing via Voordekunst
press
– Guest at De Donkere Kamer Belgium, C-Mink Genk, November 10th, 2021 • watch here
– Horses by Heleen Peeters, National Geographic Magazine (China), August 2021 • read here
– Het andere paard, Hippo Revue, August 2021 • read here
– Fotograaf Heleen Peeters duikt in de verdwijnende wereld van het paardenvlees, Tubantia, August 13th 2021 • read here

– 她走访四大洲十国,找寻一匹马当今的"使命" Jiazazhi Press, June 17th 2021 • read here
– Paardenvlees: wereldwijde tradities door de lens van Heleen Peeters, Food & Meat, May 2021 • read here
– Guest at Bureau Buitenland, NPO Radio 1, April 10th, 2021 • listen here
– Vlaamse fotografe Heleen Peeters brengt verval van paardenvleesindustrie in beeld, Het Nieuwsblad, April 4th 2021 • read here
– Photos That Show Why Some People Love Eating Horse Meat and Others Dont, Vice International, March 19th 2021 • read here
– Paardenvlees kan altijd blijven bestaan ook al is er meer tegenstand, De Gazet van Antwerpen / Het Nieuwsblad, March 17th 2021 • read here
– Foto's van de wereldwijde tradities and taboes rondom paardenvlees, Vice België, March 2nd 2021 • read here
– Quelques photos de chevaux dan de vastes plaines ou de petites assiettes, Vice Belgique, February 26th 2021 • read here
– What is the Future of Horse Meat? PHmuseum, February 18th 2021 • read here
– Paardengek, Het Financieele Dagblad, January 23rd 2021 • read here
– Van Mensen en Paarden, Plus Magazine, January 21st 2021 • read here
– Hoe ouder het paard, hoe lekkerder, De Tijd, January 2nd 2021 • read here
– Book review 'Horse', P/F magazine #8, December 21st 2020 • read here
– Horse, une encyclopédie sauvage par Heleen Peeters, Le blog de Fabien Ribery, December 20th 2020 • read here
– 'Horse' door Heleen Peeters, Het Parool, December 10th 2020 • read here
– Guest at Fotodok Bookclub, Tivoli Vredenburg, December 3rd 2020 • watch here
– Guest at Interne Keuken, Radio 1 Belgium, November 28th 2020 • listen here
– Met een lapje paard op het bord zijn maar weinig mensen blij, BN DeStem, October 30th, 2020 • read here
– Foto's van de verdwijnende paardenvleesindustrie, NRC Handelsblad / NRC next, February 21st 2019 • read here
– Hoe de wereldwijde paardenvleesindustrie langzaam verdwijnt, NRC In Beeld, February 21st 2019 • read here
– Heleen Peeters 'The Horse is the Wings of it's People', Breedbeeld, January 2018 • read here
– Хелан Питерс: Изучаю традицию употребления в пищу конины, Radio Free Europe, Radio Liberty, November 2016 • read here