T H E A T L A S O F P E T E R S C H L E M I H L




introduction to the work
'The Atlas of Peter Schlemihl' is a collection of works inspired on a book. In 1814 Albert von Chamisso wrote Peter Schlemihl's Miraculous Story as a cautionary children's tale. The story is about a man who makes a trade with the devil; his shadow in exchange for a bottomless wallet.

Schlemihl quickly learns he has been tricked, without a shadow there is no acknowledgement of his existence. He is frowned upon by society, the woman he loves rejects him. He becomes buried with guilt and regret.

After a long period of grief and exclusion, Schlemihl breaks all ties with civilization. He escapes into nature searching for the peace of mind that was bartered away. With the aid of seven-league boots, he travels the world studying everything concerned with fauna and flora. In the end, he finds communion with his own better self and dies a satisfied man.

This work invites the viewer to enter Peter Schlemihl's Atlas. The flower arrangements represent the character's dark phase, when light was shunned in order to hide the lack of a shadow.The utopian landscapes visualize the start of Schlemihl's refuge into nature. The black and white photographs are hand coloured with paint. This action symbolizes the colours that grew back in front of his eyes when the feeling of happiness returned. The chemigrams refer to the time when the story was written. During the nineteenth century, poetry and philosophy were impregnated with scientific thought. Based on the plants that occur in the publication, Peeters created alchemic imprints.
images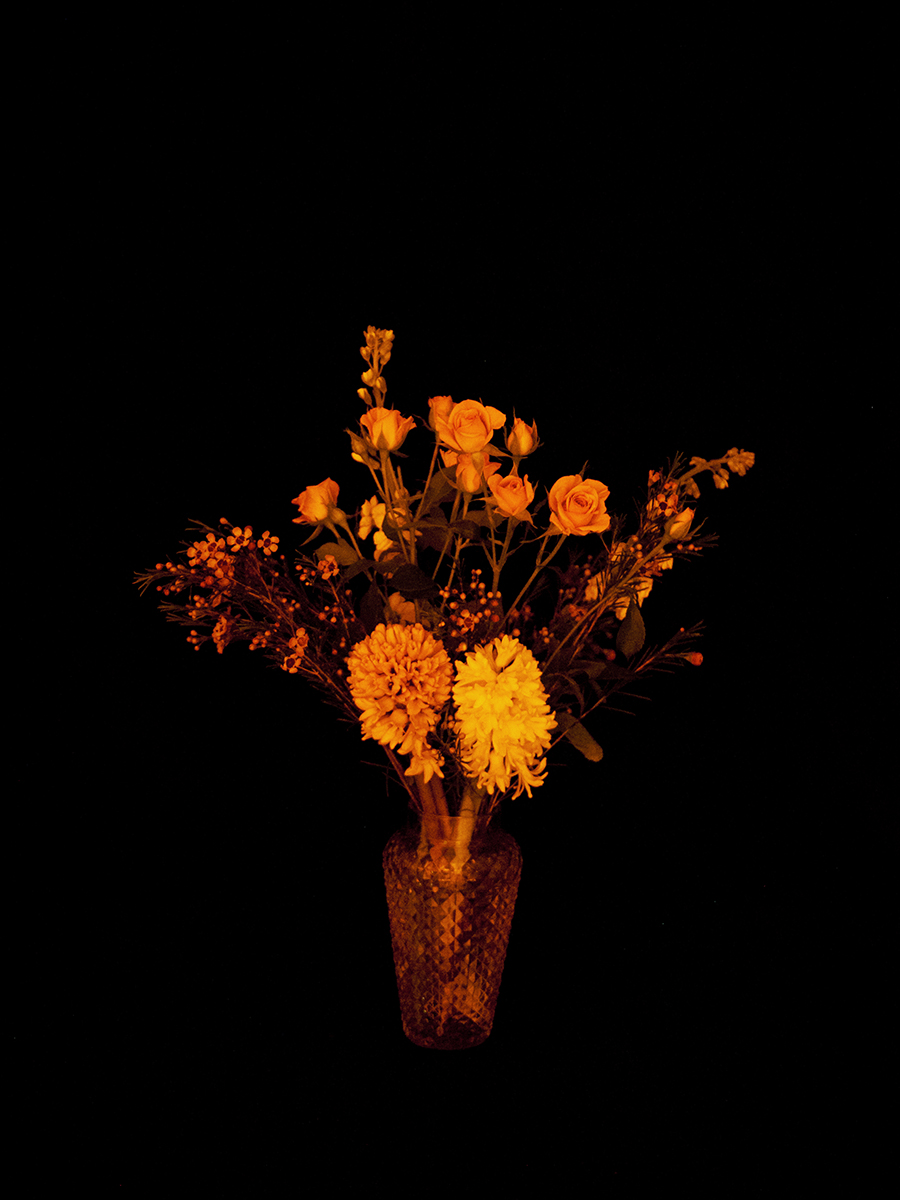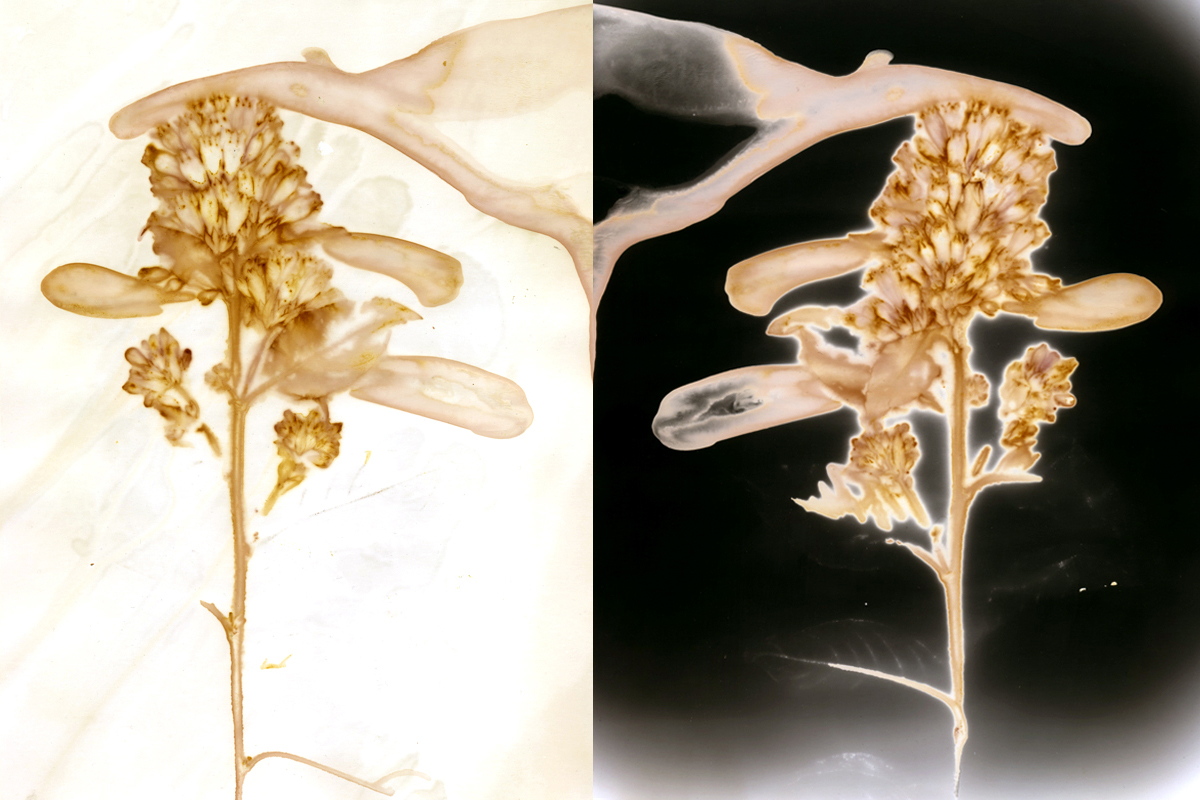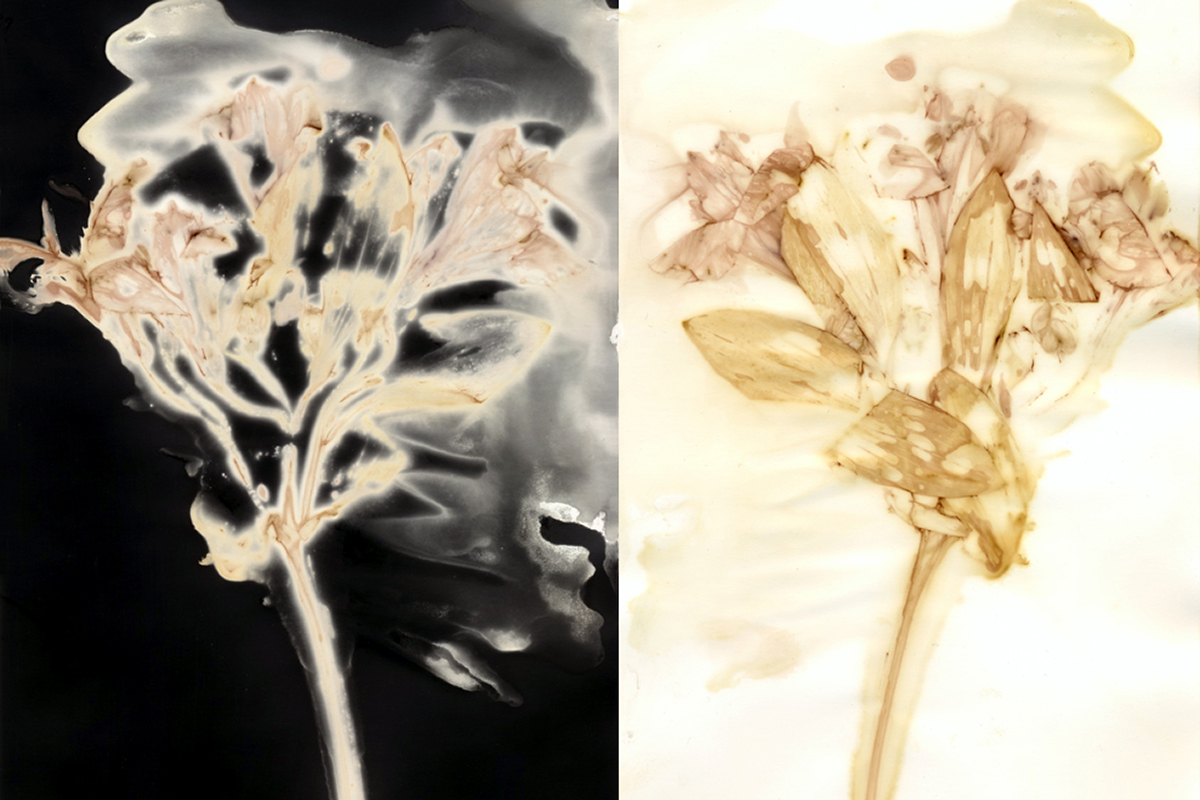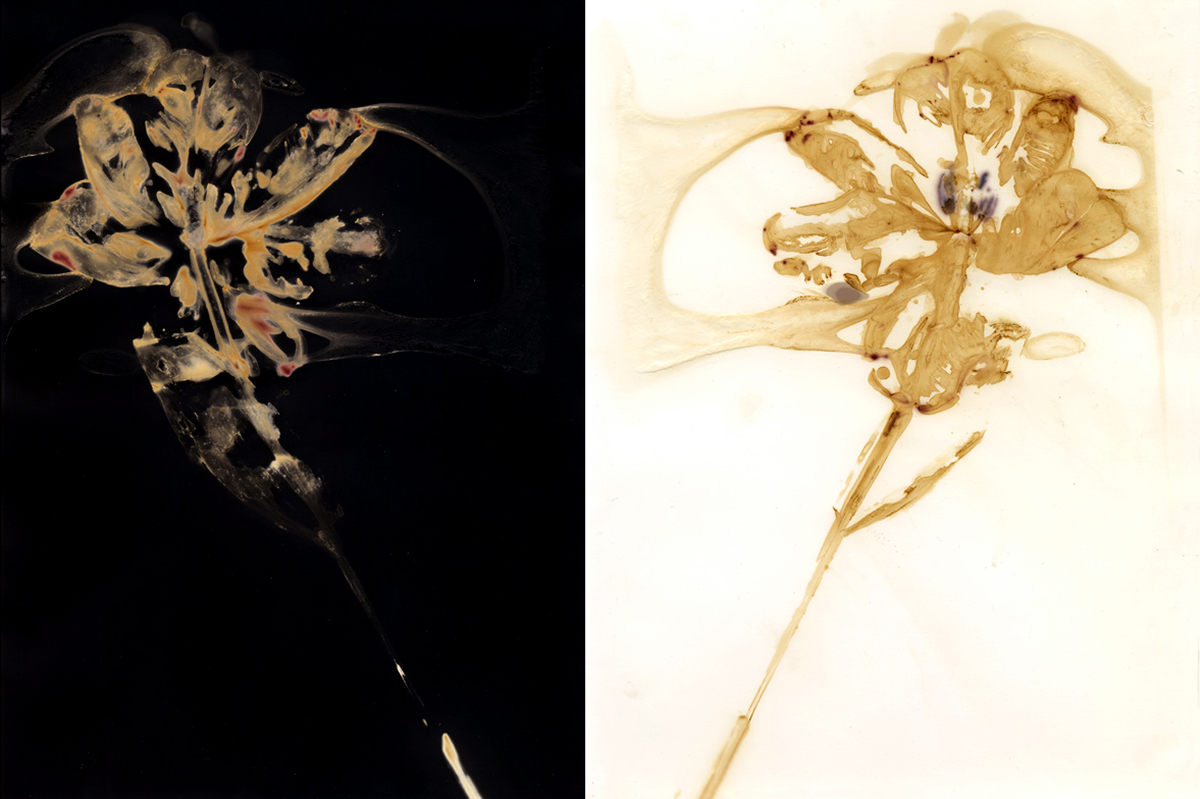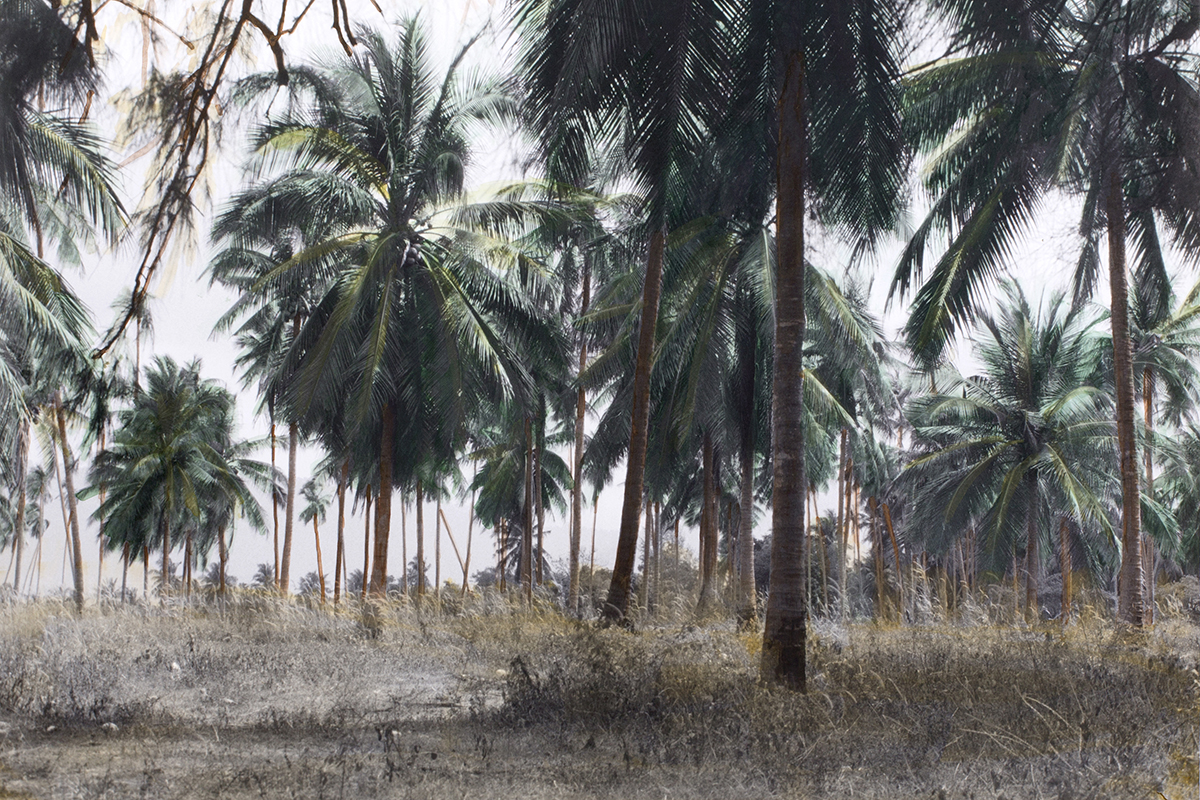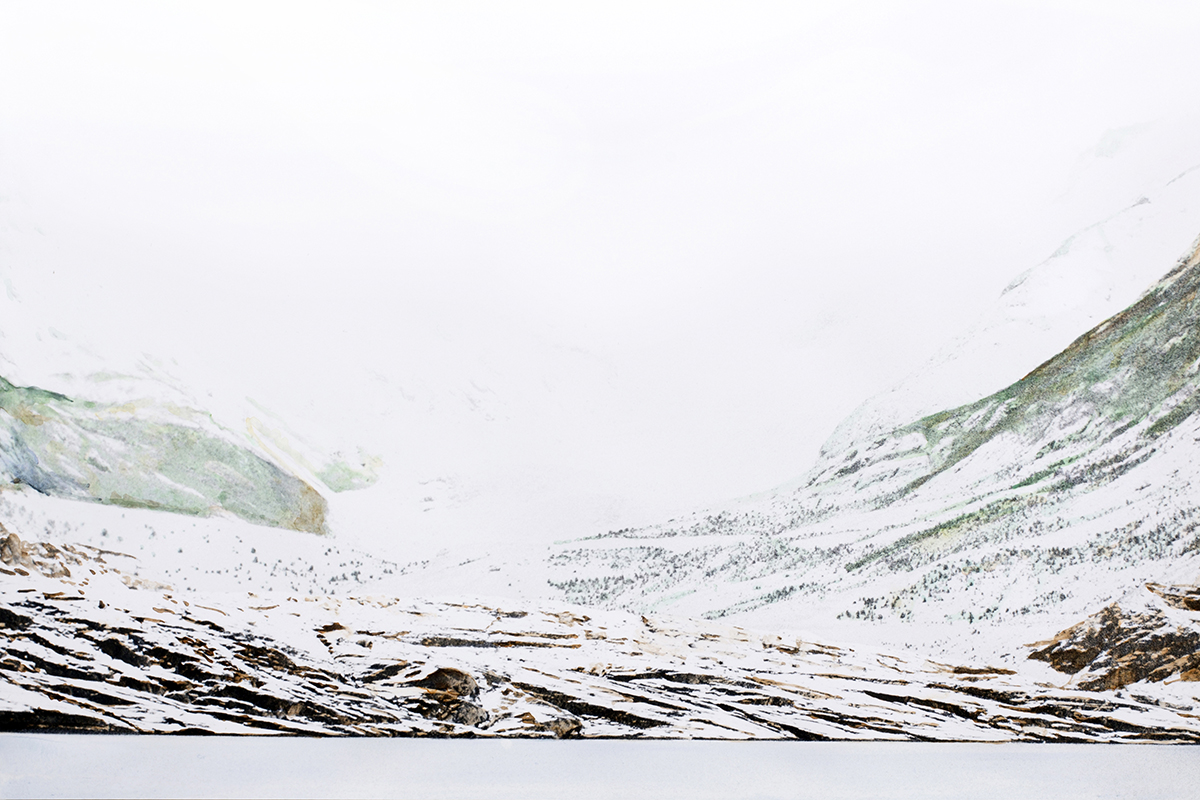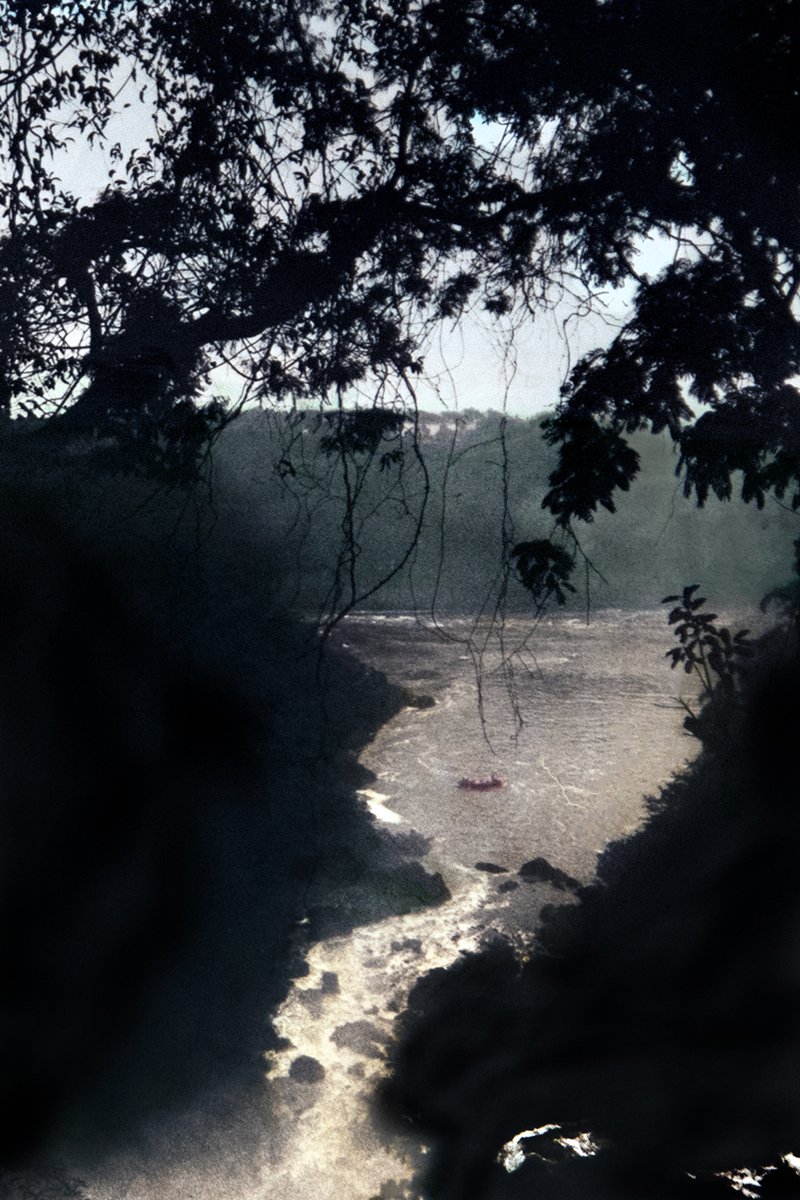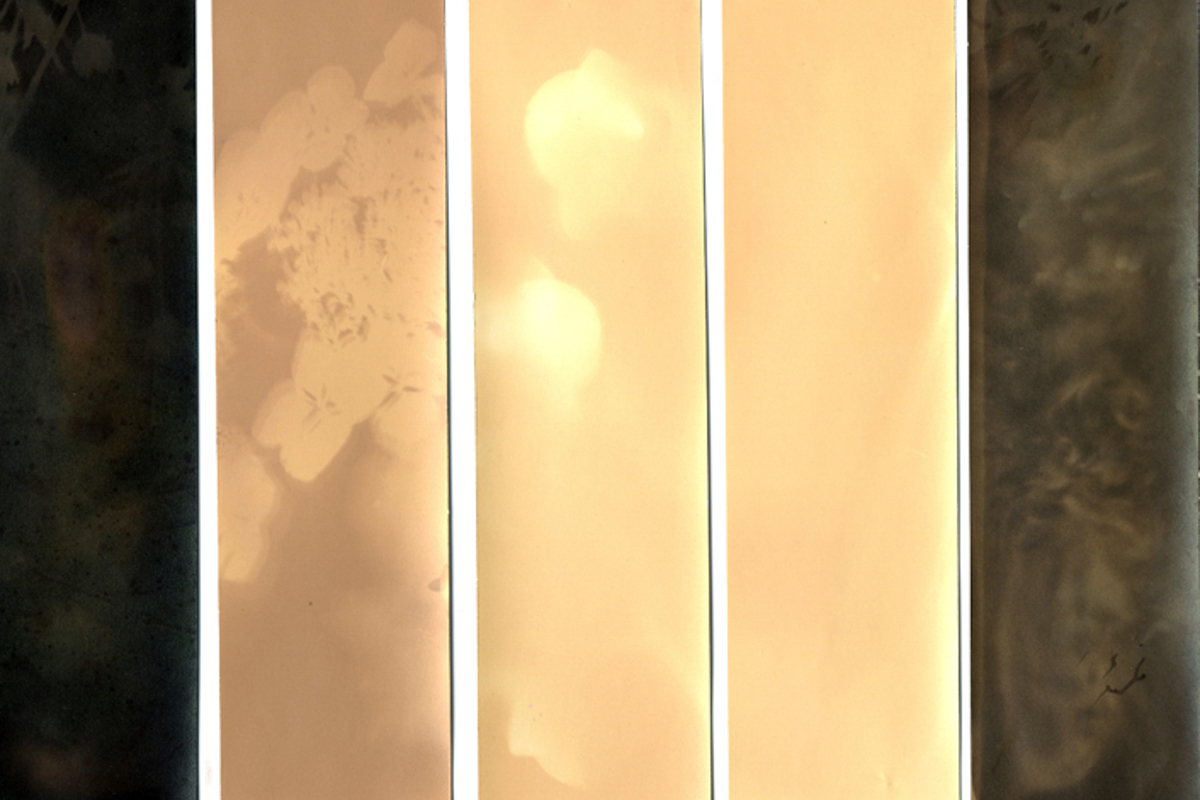 book
This book was created in collaboration with Masayo Matsuda for their duo show at The Art Department in Amsterdam. Peter Schlemihl travelled the world with the aid of seven-league boots. His body moved from a tropical climate to a Mediterranean environment in a matter of minutes. Intrigued to experience the same voyage the artists made extensive walks in botanical gardens.

title: Botanical Archive
photographers: Heleen Peeters, Masayo Matsuda
year: 2014
pages: 44
edition: 1 (artist copy)
exhibitions
– Bankgiro Loterij Talent Collection (2014), Unseen Photo Fair, Amsterdam, The Netherlands
– London Analogue Festival (2014), OXO Tower, London, United Kingdom
– Felix &Foam (2014), Felix Meritis Amsterdam, The Netherlands
– The Atlas of Peter Schlemihl (2014), The Art Department (Subbacultcha), Amsterdam, The Netherlands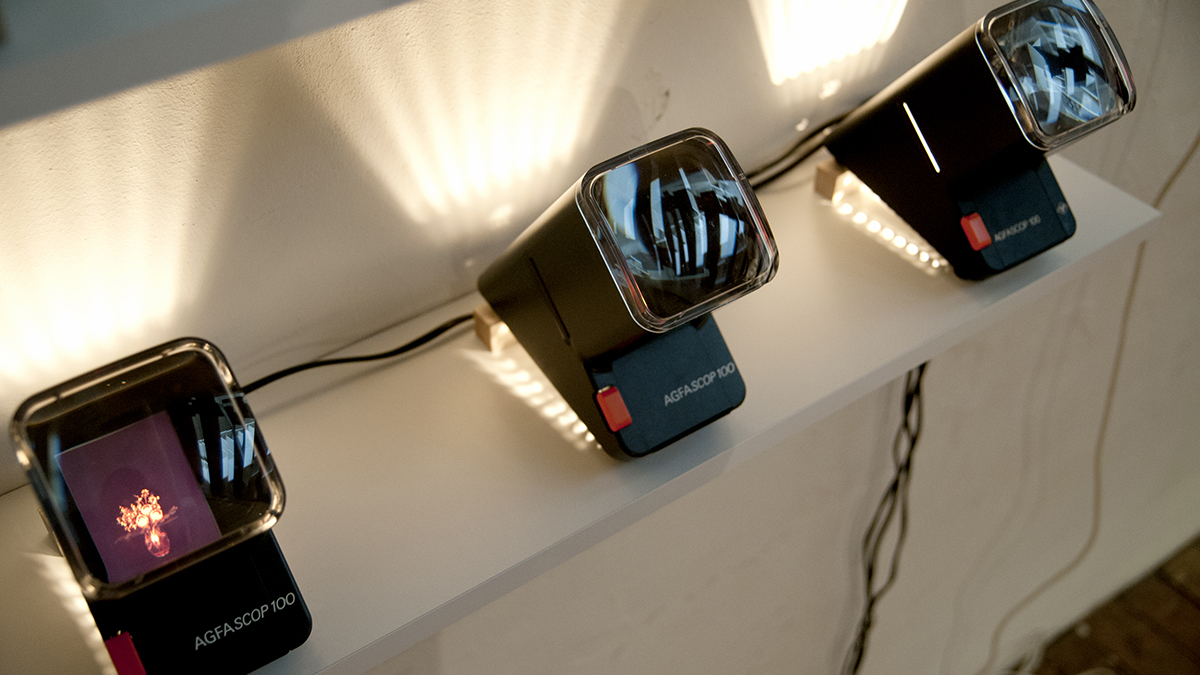 press