AMANDLA/AWETHU

It is important to look within ourselves and make HIV/AIDS an individual journey, make it personal and do something about it. What we think, or what we know, or what we believe is, in the end, of little consequence. The only consequence is what we do.

- Ma Sibongile Mazibuko, founder of Nanga Vhutshilo Positive Living Center.






Ma Sibongile Mazibuko is the founder and director of Nanga Vhutshilo a home and community-based AIDS support program for children who are in need of care. She started the centre after her son was diagnosed with HIV. Having responded to the challenge of this epidemic through her own personal experience, she was forced to deal directly with the impact of this disease. This experience unlocked a deep understanding regarding what was happening in her surrounding community. Ma Sibongile realized how important a positive and supportive attitude was. With the aim to reduce stigma and promote positive
living, she decided to dedicate her life with assisting people around her.
To be there for them, as they are orphans;
to be their mother to them, sharing a shoulder to lean on.
This is why I became a caregive
- Euphemia Malise Mankune, caregiver at Nanga Vhutsilo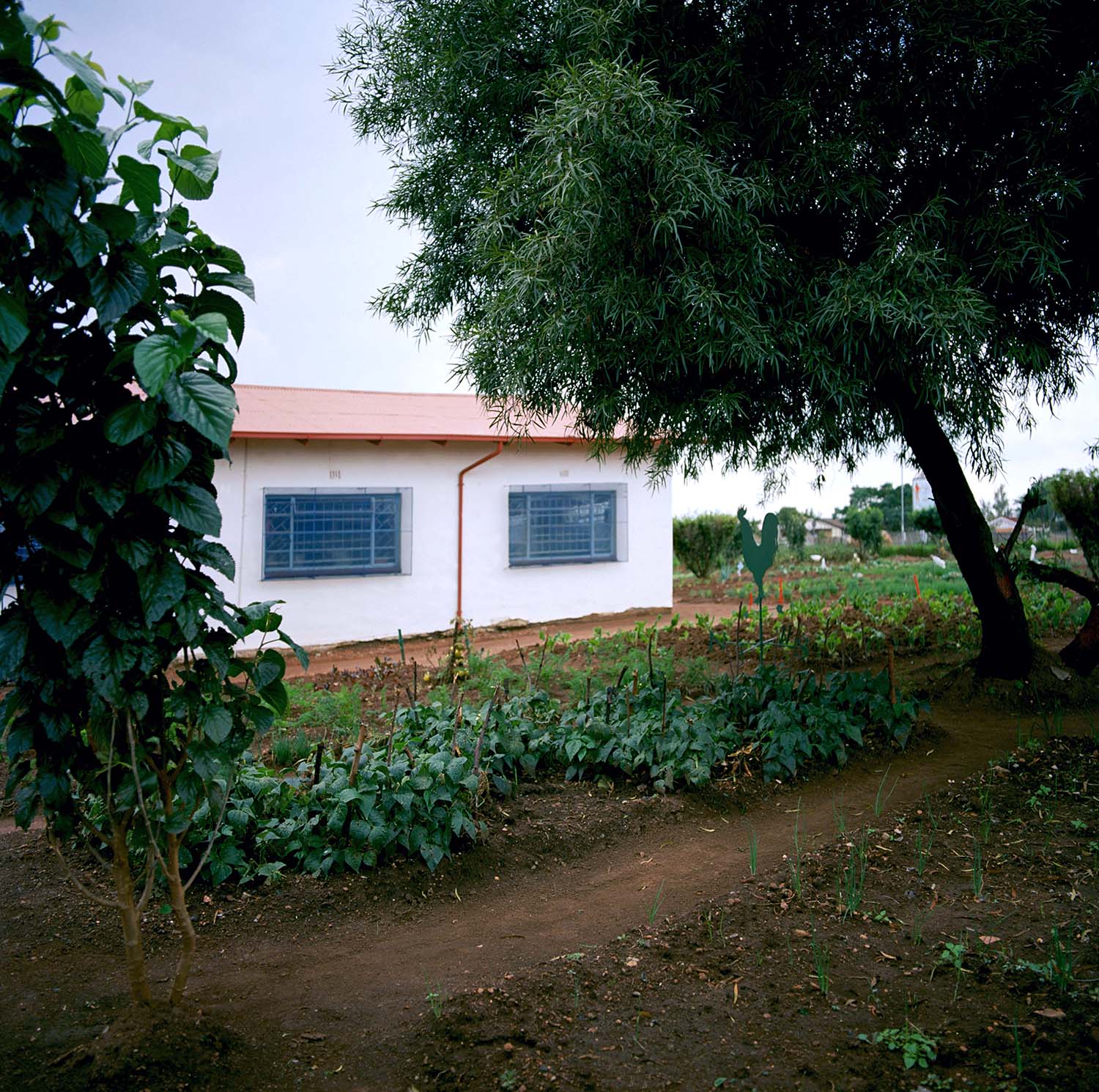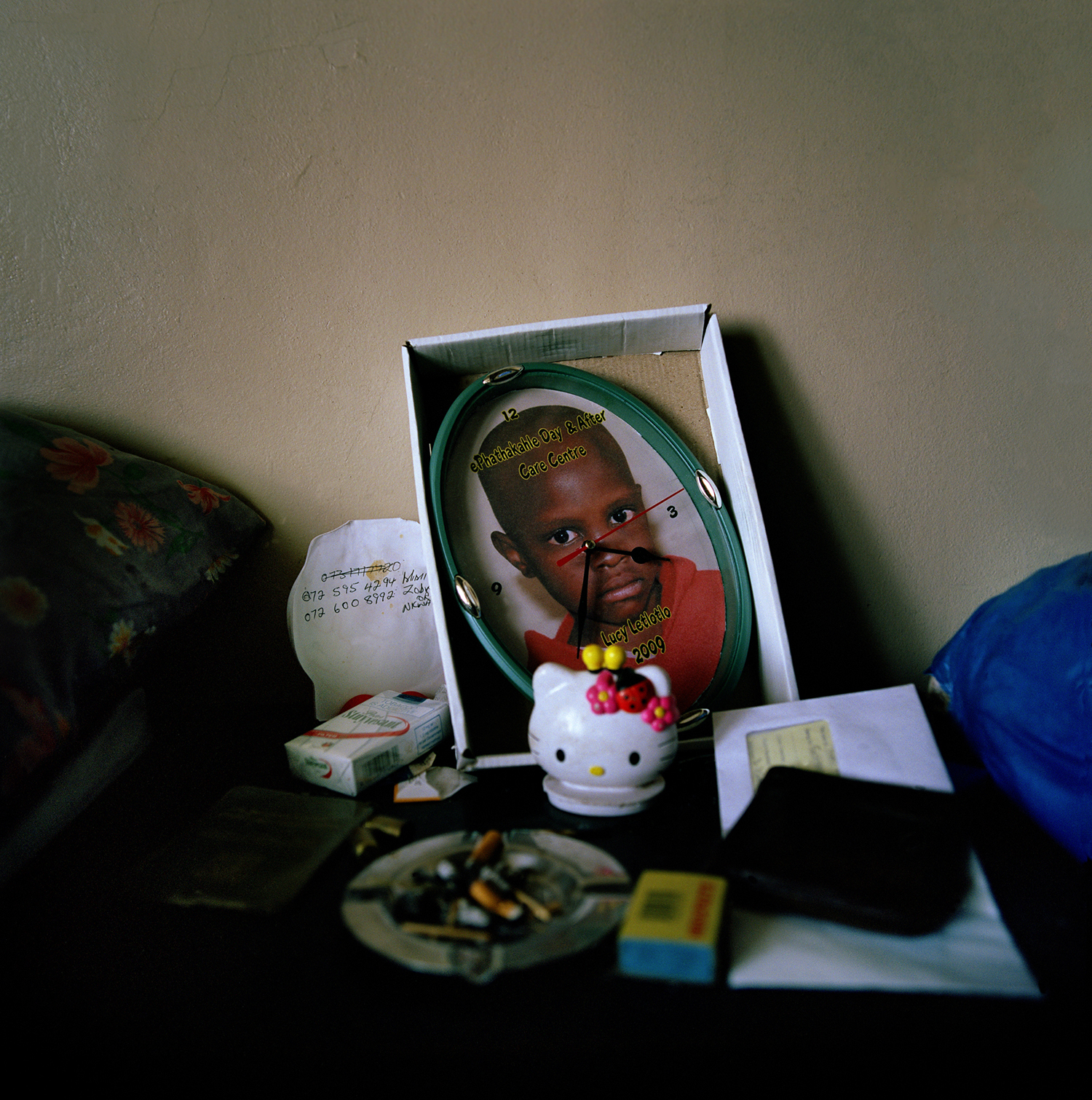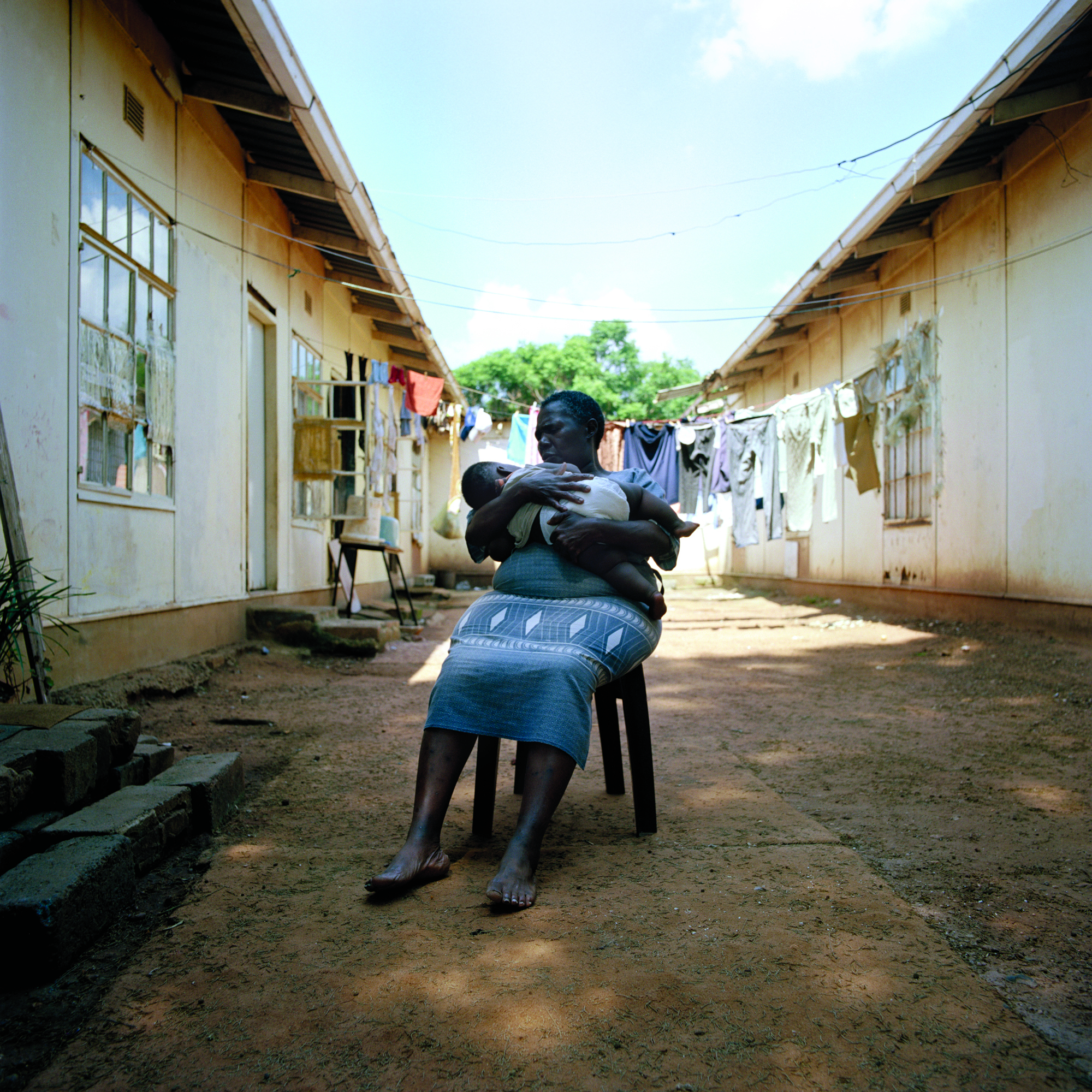 Amandla/Awethu
2009-2010

Amandla is a Zulu word meaning 'power' or 'strength'. The word was a popular rallying cry in the days of resistance against Apartheid. The leader of group would call out Amandla! and the crowd would respond with Awehtu (to us).

Amandla gives an insight into the life of children who have been effected by the AIDS epidemic in South Africa. In 2010 it was estimated that 5,3 million people in South Africa were infected with HIV and AIDS. Together with unprotected sex, mother-to-child transmission was the main infection route. The country counted over 1,5 million AIDS orphans. The proportion of maternal orphans, those who had lost their parents by AIDS but were not infected with the viruses themselves, was over 70%.

The series gives a view into the life of childeren who became adults before their time. It shows their bravery, ambition and strength, while also encouraging the viewer to come face to face with the harsh reality of growing up alone.


Related
- Int Biennial of Documentary Photography(exhibition catalogue), 120 pages, 2012
- Studente stelt foto's tentoon in gemeentehuis, Het Nieuwblad, November 14th 2010
- Studente fotografie op reportage in Zuid-Afrika, Het Laaste Nieuws, November 12th 2010
- Fotoboek Heleen vertelt leven in Township, Het Nieuwsblad, October 30th 2010
- 2010, Ba (Hons) Photography, Graduates 2010 (exhibition catalogue), 72 pages, UAL Press, 2010


Book
Amandla/Awethu was published as a small book. The profit from the sale was donated to Nanga Vhutsilo Positive Living Center, a local charity that focuses on the needs of orphaned and vulnerable children. They offer support programs educating not only the children but also the family and its surrounding community. Unlike traditional orphanage houses they run a unique program, which connects child-headed households with a mother figure that looks after the child. They hope that by assisting the children to grow up as a productive members of society they can help strengthen family structures and the local community.

Photographer: Heleen Peeters
Graphic Design: Oliver Hunke, Seitenweise
Text: Heleen Peeters, Ma Sibongile Mazibuko, Kim Feinberg
Year: 2010
Pages: 72
Edition: 200
Sold out

Prizes
2010 - Finalist Nadar Award, Category; Fine Art
2010 - 3x Honourable Mention Julia Margaret Cameron Award, Categories; Fine Art, Self-Portraiture and Children.
2010 - Winner Profotio competition, theme: Childhoo

Exhibition
2012 - Int Biennial of Documentary Photography, Borges Centro Cultural, Buenos Aires, Argentina
2012 – Amandla, Parochiezaal Melsbroek, Belgium
2010 - Amandla, Town hall Steenokkerzeel, Belgium
2010 - Power of Ten, London College of Communication, London, United Kingdom



Photo © Masayo Matsuda
Photo © Ash Tailor